With over 30 years of experience in chiropractic, I've helped thousands of patients of all ages with a variety of physical conditions feel better.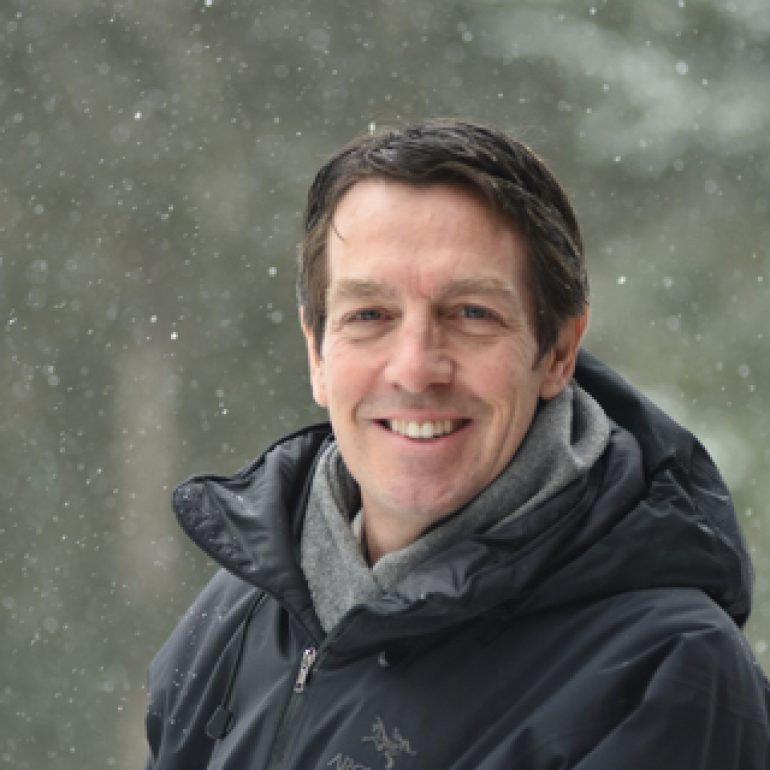 My name is Dr. Paul Knechtel, and I have over 30 years of experience in chiropractic and health care. I moved back to my hometown of Southampton in November 2015 to be closer to my family and practice in Sauble Beach. Returning to live and practice in Bruce County has been my dream for many years, and I'm very happy to be home again. I was born in Goderich, completed elementary school in Owen Sound, and graduated from from SDSS in Port Elgin in 1979. Afterwards, I attended Western and completed my Doctor of Chiropractic Degree at Palmer College of Chiropractic in Davenport, Iowa in 1986.
After graduation, I practiced in Ottawa and then in Hudson, Quebec. In 2004 I opened an office in Westmount, Quebec and practiced there until November 2015. In 2004, I shared my office with a McGill Physiotherapy graduate. At the time, we were the only clinic in Montréal to offer both professional services in one convenient location. The physiotherapist and I learned a lot about the benefits of each other's profession and helped each other recover from our own sports and life injuries. In addition, we consulted each other regarding patients to determine the best course of care to help their recovery. Our unique collaboration helped pave the way for more inter-professional cooperation to the benefit of many patients in Montréal. As a result, several other offices now offer both professional services.
While practicing in Québec, I received numerous medical referrals for Hollywood celebrities who requested chiropractic care while filming in Montréal. I also received referrals to help treat several professional athletes. I have many years of professional health care experience working with medical professionals, physical therapists, massage therapists, and other chiropractors. I am a member of the College of Chiropractors of Ontario, the Ordre des Chiropraticiens du Québec, the Ontario Chiropractic Association, and the Canadian Chiropractic Association.
I've helped thousands of patients of all ages with a variety of physical conditions feel better. I enjoy seeing patients improve their quality of life because they have less pain and better mobility, stability, and balance. Results will vary from patient to patient because everyone has a different health history, chief complaint and physical condition. My goal is to help patients feel better or suggest where they can get the help they need.
I believe in an active and healthy outdoor lifestyle that includes regular physical activity in the form of hard work or recreational exercise. My motto is: Go outside and look around. You'll be amazed at what's there. Humans have been exploring our natural environment for as long as we've been on earth. It's instinctual—a part of our DNA. Unfortunately, we now mostly hide inside in front of electronic entertainment shutting ourselves off from this basic human experience and need. Being outdoors is therapeutic because it helps us to be more grounded and connected to who we really are. I also believe in good postural habits, chiropractic check-ups and real food or wholesome nutrition that includes local foods when possible.
I provide my patients with lifestyle advice, posture tips and other therapeutic suggestions such as at-home exercises. In addition, I also offer my patients dietary and food choice counselling when appropriate. If you need my advice and guidance, I'm there for you within my scope of practice and the realm of experience and knowledge that I've accumulated in over 30 years of chiropractic practice.
Yours in Health,
Paul Knechtel DC